Sign for up the Produce Package Subscription
Use the Promotional Code after signing up to get a Free Gift!

Read More about our local produce subscription package HERE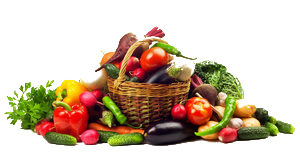 Welcome to our Local Marketplace online!
---
Providence is a non-profit essential services provider for food security
---
Reservations for no contact plant sale pickups are required to control traffic and respect social distancing for all our health and well-being.
Please go here to schedule your plant pickup PLANT PICK UP SCHEDULER

———–
The Providence team is working hard to get these plants ready for planting and sale. It might take us a day or two to respond to everyone that is inquiring! We are grateful we get this opportunity to serve a greater cause and ask for your patience with us getting this all processed.
Volunteers are always welcome. Learn about participation options by calling (530) 638-2154.
Or Contact Us HERE
If you are a beginner here is a great online resource to help you succeed:
Email mastergardener@shastacollege.edu and/or phone 530 242-2219.
Thanks for your interest in healthy food production and local food security.
Providence International Gardens of Hope Family
We have a variety of products coming out soon all homegrown and handcrafted locally. Stay Tuned.
---